We expand the PC-available area at Open Stacks in Central Library from October 3 as a trial.
Trial Schedule
Monday, October 3, 2022 - Friday, March 31, 2023
Area Where You Can/Cannot Use Your PC at Open Stacks
FROM OCT. 3
BEFORE
Area Where You

CAN

Use Your PC
South Bldg. 2 - 5F
South Bldg. 2 - 4F
Area Where You

CANNOT

Use Your PC (Silent Area)
Central Bldg. 4F
Central Bldg. 4F & South Bldg. 5F
For more details, please take a look at Floor Map of Central Library.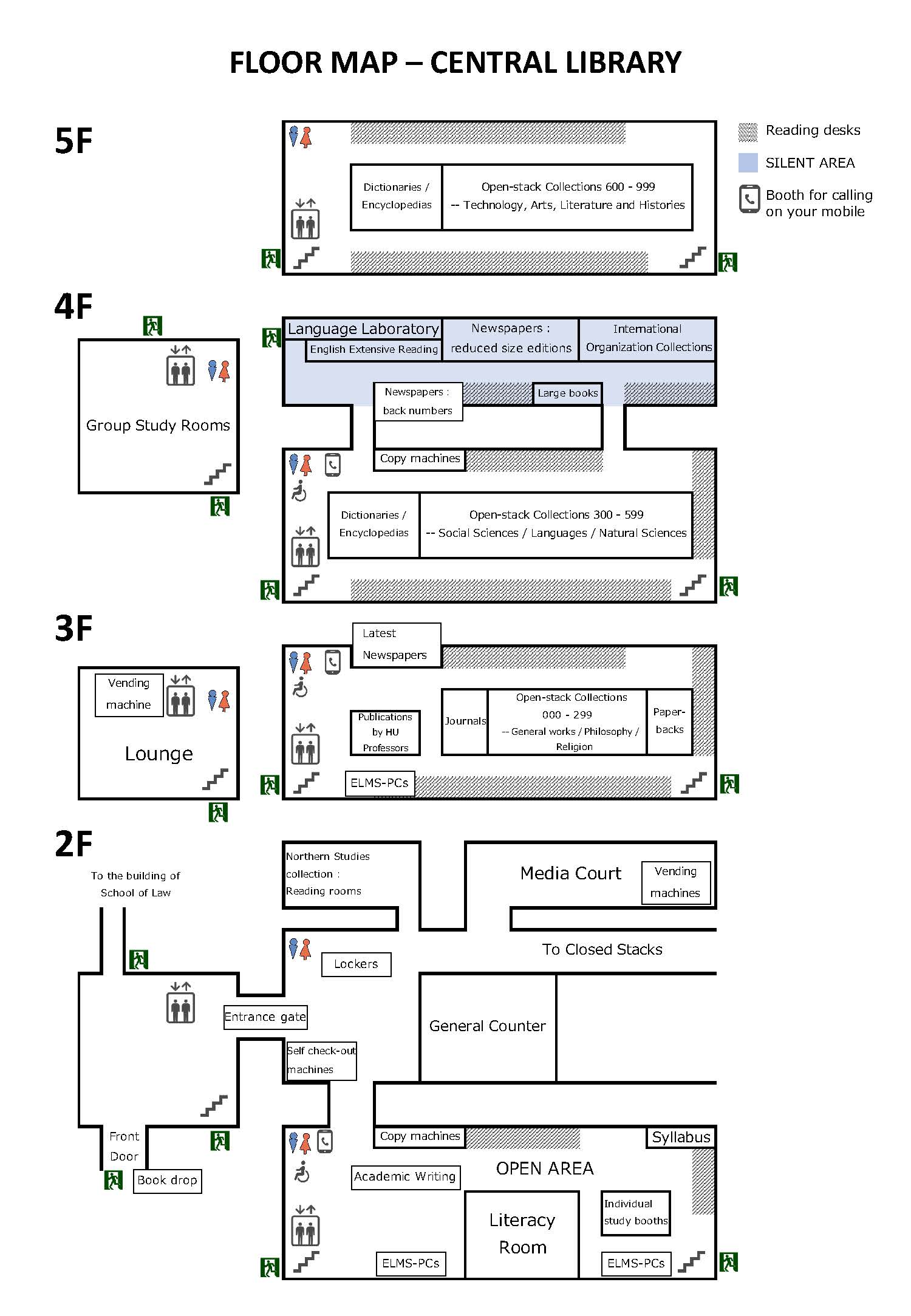 2022/09/30 10:14