Message from the North Library Director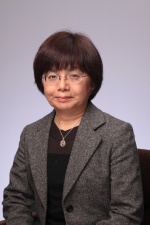 Recently, the university libraries have come to be used for surprisingly diverse purposes. Like many other institutions of the university, university libraries consist of solid, unchangeable parts, and drastically changing parts. Changes do not occur incidentally, but are consciously chosen by the librarians in response to the new requirements of the users. Judging from the constant growth of the number of users as well as the books they use, we may think we are developing in a proper direction.
Please use our library freely, according to your own needs. In our time of the abundant information what really matters is the quality of each piece of information. In our libraries, I believe, you will have a chance to find the information which you really need, and taste the joy to discover genuine wisdom!