Individual study booths are available in the open area on the 2nd floor of central library.
You can use the booth for individual study, online class, web conference, etc.
Fully closed booth (6 units)
You can talk in the Fully closed booth.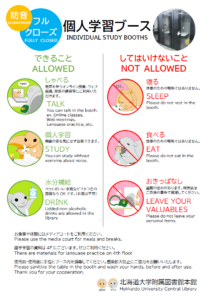 Semi-closed booth (10 units and 1 barrier-free unit)
You can not talk in the Semi-closed booth.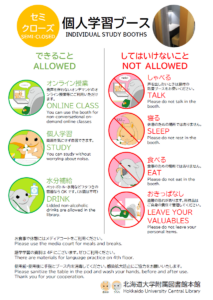 2021/10/22 13:35
update: 2021/10/22 14:54