<![CDATA[Mendeley training session by a professional instructor from Elsevier Japan for beginners. (The seminar is in English) What is Mendeley? Mendeley is a reference management tool and provides academic social network. That can help to develop your research, and networking. More than 6 million Mendeley users globally. More information about Mendeley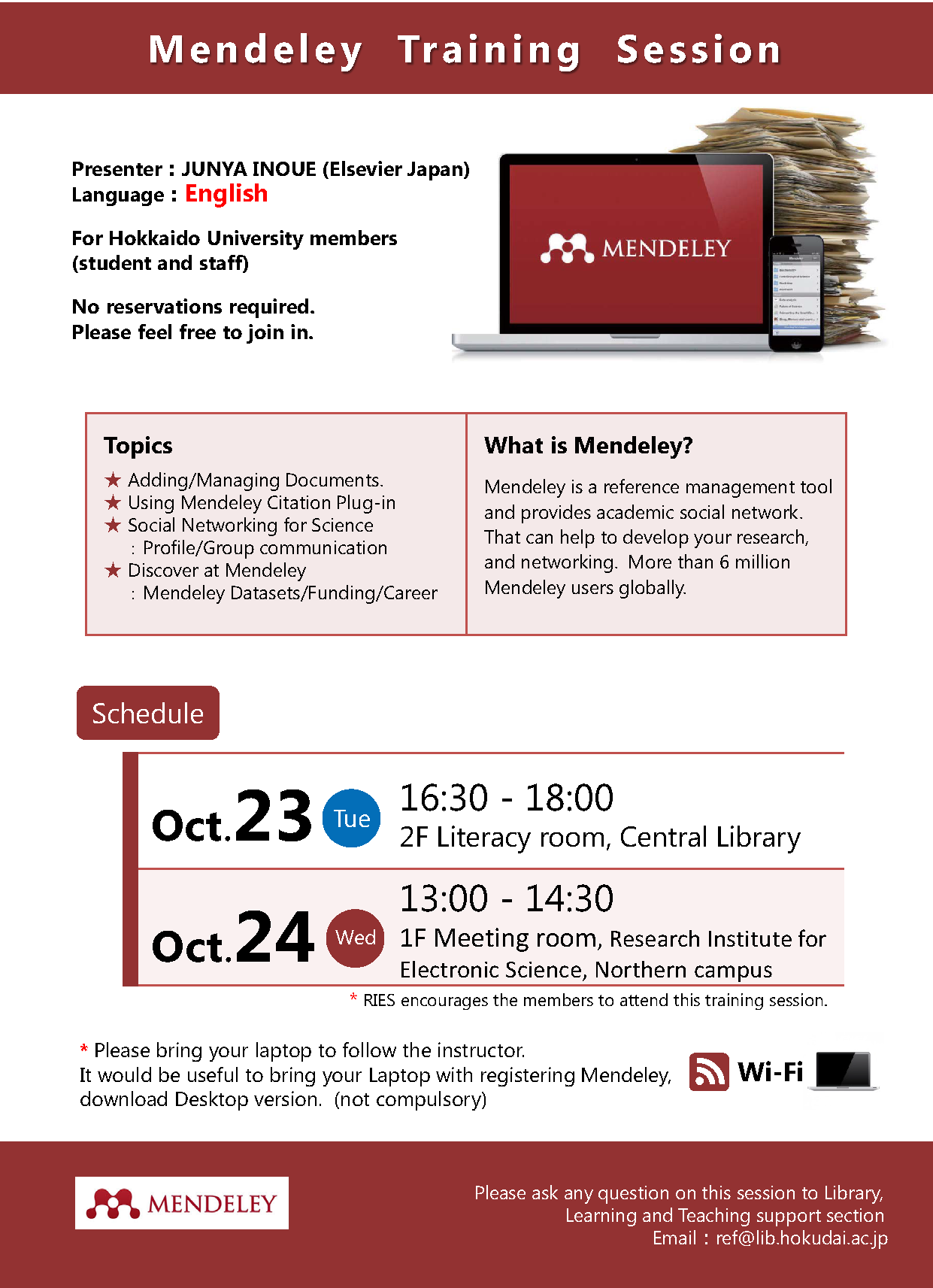 Topics
Adding/Managing Documents
Using Mendeley Citation Plug-in
Social Networking for Science:Profile/Group communication
Discover at Mendeley:Mendeley Datasets/Funding/Career
For Hokkaido University members (students and staff)
No reservations required.
Please feel free to join in.
*
Please bring your laptop to follow the instructor. It would be useful to bring your Laptop with registering Mendeley, download Desktop version. (not compulsory)
Date/Location
Date
Location
Time
October 23, Tuesday
Central Library
2F Literacy room
16:30-18:00
October 24, Wednesday
Research Institute for Electronic Science, Northern Campus
1F Meeting room
13:00-14:30
* RIES encourages the members to attend this training session.
Contact : Library Learning and Teaching support section TEL : 011-706-5593 (Extension number 5593) E-mail : ref@lib.hokudai.ac.jp
]]>
2018/09/28 09:05