We will start the FY2015 Central library closed stacks guidance (on a regular basis) from 8 May.
The details as follows (Schedule file is in Japanese).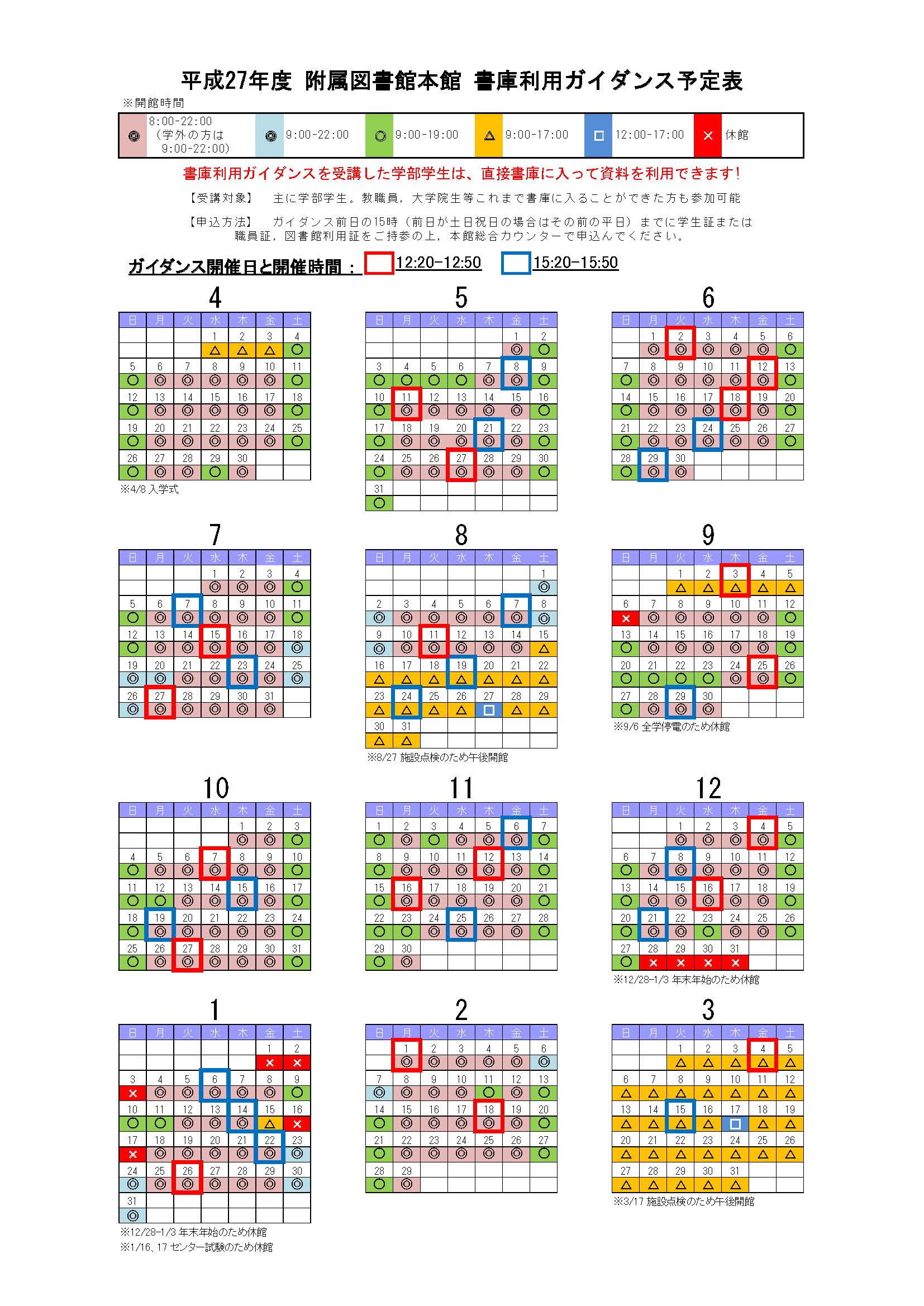 By only participate this guidance, Undergraduate Students can enter the Central library closed stacks.
This guidance is for Undergraduate Students.
HUSTEP Students or Credited Auditors can participate this guidance with add procedure. Please ask at the Central library counter.
[How to participate]
Apply at the Central library counter by 3p.m. of the day (weekday) before.
* Student ID card or Library card is necessary.
[Contact Info]
The Central library reference scetion
Tel: 011-706-3615, (ex.3615), email: ref @ lib.hokudai.ac.jp
2015/03/10 13:00
update: 2018/12/05 08:26